Friends Parish wants to do everything we can to ensure that our communities are taking the necessary precautions to slow the spread of COVID-19.
At the same time, we want to make it possible for everyone to experience the fellowship and Biblical teaching that keeps our faith strong, which is more important now than ever, therefore, our services will be available both in person with applicable social distancing and also online.
Take the first step and experience Friends Parish online!
Leave the hustle and bustle of the week at the door and ease your way into Sunday mornings. Our services aims to create an atmosphere of worship, reflection and fellowship; setting you up and motivating you for the week ahead!

Live worship, dynamic teaching, creative arts and real life stories are some of the fantastic features of our main service.

Join us after the service every Sunday for tea and light refreshments.
Join us for our Sunday morning meetings:
THANKSGIVING SUNDAY - FIRST SUNDAY OF EVERY MONTH
On the first Sunday of each month we prepare a special programme to truly give thanks to God. Contemporary, creative, lively and down-to-earth, these services provide guests with a warm welcome and information on our weekly activities, home groups and upcoming events as well as an opportunity to testify to God's goodness.

From 1.30 - 3.00pm the fellowship continues! Over a meal, snack or hot drink, you can relax, catch up with friends and meet new people; our Friends Cafe is the perfect place for it
BREAKFAST SERVICE & "LET'S TALK ABOUT IT" – SECOND SUNDAY OF EVERY MONTH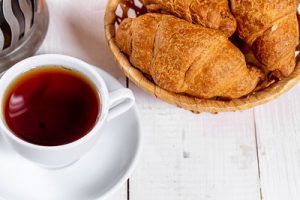 On the second Sunday of each month, our Sunday sermons take a different form where you and all our guests and members can bring any question or topic for discussion and with the help of the Holy Spirit and our combined Christian experience as a community, we will seek to answer the question. There's only one important rule for these sessions and that is that all the answers must come from the Word of God, strictly.

If you'd like to know more about Jesus and what it means to be a Christian, we have midweek Bible Study and prayer meetings and courses to help you on your path.

Breakfast will be served during the Service.
Friends Parish is committed to serving the needs of our community and those all around us and all over the world during this pandemic. Whether you're looking for ways to help others or you need some extra help in this season, Friends Parish has you covered.
There's always something exciting happening around here!
Let us know how we can pray for you during this time.
3 Ways to Leave Your Prayer Requests: